About Us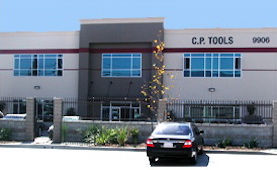 Industry-leading High Performance Machines and Tools

CP Tools, Inc. has been serving customers from our base in Southern California for over 30 years and our current 50, 000 sq. ft. central distribution warehouse is located in El Monte, CA.
Our wide-range of BIRMINGHAM and ACCU products include CNC and manual knee- and bed-type milling machines, precision lathes with 9"-72" swing and centers up to 240", horizontal and vertical band saws, mill/drill machines, fabrication and sheet metal equipment, and surface grinders.
We are specialists in machine tools, parts, service and repair, with over 90% of our customers repeating their business with us.   With 400 dealers/distributors and repair stations serving you, our goal is to make all your purchasing simple, efficient, and pleasant.   We look forward to working with your company and servicing your needs.